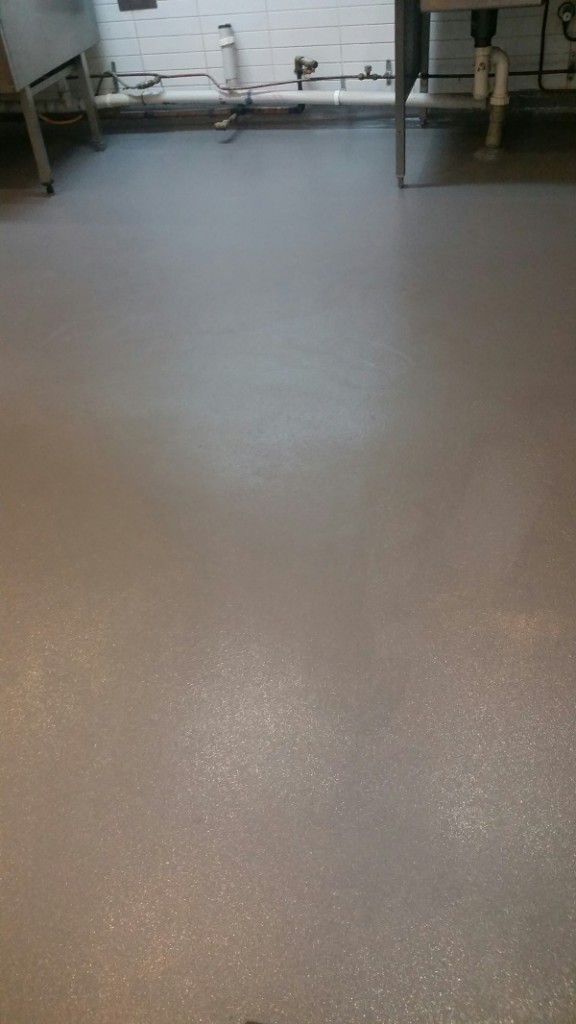 It doesn't really matter whether a large kitchen is located in a huge passenger ship, hospital or even a prison. These are places where floors are subjected to constant poundings, beatings, hammerings and spills of all types of liquids, hot and cold. If your kitchen happens to be located at one of these places, we have just the solution for you – epoxy flooring. This is the best, hardiest, durable and most luxurious looking floor finish on the planet and at Smarter Flooring we are the best at installing the right epoxy flooring that you need.
Everything is prepared and ready
A really proficient installer of epoxy flooring must have everything prepared and ready for any emergency. At Smarter Flooring we get called out so often, this has now become standard procedure. The right materials are always prepared and ready. Our professional experts are always ready for immediate deployment with their expertise and skills. Transport is always on standby to take men and materials to any destination in and around Sydney. We are always ready and always on the move in looking after our clients' interests
What about maintenance and repairs?
These are the least of your worries as an installed epoxy floor will last for a very long time and the only maintenance and repair work required is when the base concrete is seriously damaged or the surface epoxy coating suffers. In both cases, we will come to the rescue on the ring tone. The rest of the work is minor cleaning and generally keeping the flooring in good shape and we will take care of the rest.
Contact us
It's very easy to contact us. Just call us on email for our free quote and work on your commercial kitchen floor will start immediately.